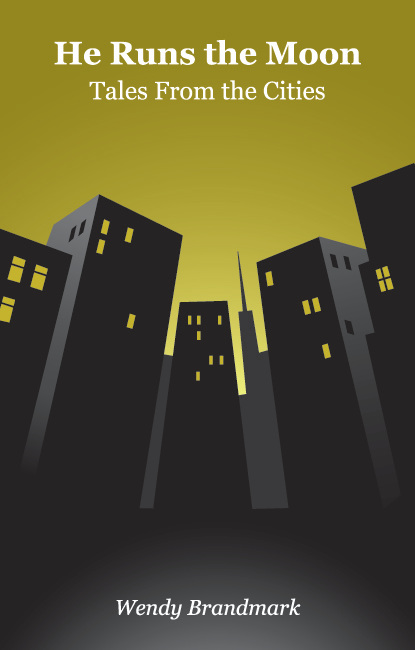 'Cut Loose' wins First Prize, The
Bridport Prize
2016
https://www.bridportprize.org.uk/content/2016-winners
Tessa Hadley, who judged the short story category, had to this to say: 'And 'Cut Loose'! It seems to be written in a single perfect breath, so apparently artless yet perfectly controlled. There's simply nothing out of place in this hushed, tensed imagining of the twisted history of violence between a man and a woman, all wrapped up as austerely as a Greek drama inside one lonely room, in a few short weeks of waiting.'
Excerpt from 'Cut Loose'
I drove all night not even stopping to eat till I reached Denver. Because when he figured I was really gone, not just hiding, he'd know where I was heading. I called Sharon when I hit town. I said if Richard comes you never heard.
She said why d'you go out there with him? You knew.
I had to find a hideaway life before he came searching. He would find me, he would not, would. Why I took that flat hidden behind a trailer house. A man in a wheelchair and his wife showed me out back to a dirt yard where it stood all alone: a two storey wooden cabin, outside steps leading up to the apartment. Single bed, square wooden table. They'd put a candle on the table and the curtains I could see were hand sewn. They were trying, oh so desperate.
He Runs the Moon: Tales from the CitiesA collection of short stories set in Denver, New York and Boston Published in April 2016, Holland Park Press
-Longlisted for the Edgehill Short Fiction Prize 2017-
http://www.hollandparkpress.co.uk/book_detail.php?book_id=48 Longlisted for the Edgehill Short Fiction Prize 2017Interview in Lilith Magazine:
http://lilith.org/blog/2016/07/wendy-brandmark-on-how-cities-have-become-characters-in-her-fiction/
Blog in North American Review:
http://northamericanreview.org/short-story-endings-wendy-brandmark/
'He'd been a displaced person who had arrived in New York after the war. Madeleine used to think that meant someone had taken the space he left behind. How could anyone fit his stooped shape cut in the grey air of Poland?'
Ophelia appears in the window of a second hand dress shop in Denver. A child visits a witch in the basement of her Bronx apartment building. A literacy teacher searches for messages in the shreds of cut up newspapers.These tales of thieves and outsiders, lost children and refugees, are set in Denver, New York and Boston. The Denver stories emerge from the rundown Capitol Hill of the City in the 1970s, not a realistic portrait, but a state of mind, a narrative of a Gothic city with characters who feel they don't quite belong. Figures from the 'old world' haunt the children in stories of New York City in the 1950s and 1960s. In the Boston tales characters piece together dreams from the fragments of their lives.
Excerpts from the stories:
HE RUNS THE MOON by Wendy Brandmark©
How it happened? One Saturday morning I'm turning the pages of the newspaper, Carlton in the shower singing 'It had to be you', me sitting sideways at the kitchen table. I read 'when the President flew into China, he was greeted on the tarmac by the skeleton of a bird from the Jurassic age.' It was a little while before I realised that my eyes had strayed, and I had joined up two different articles, successfully it seemed. When it happened again I wondered if I could do this every day but the thrill was in the unexpected. It made reading a newspaper like dipping into a fortune-teller's mind and finding in that murky crystal ball some truth that could only be seen through a special dye.
Carlton and I lived at the top of a dull green clapboard house in rooms which seemed to pitch and heave. The floor buckled, the walls slanted and above my bed a casement window caught the moon between its bars. The kitchen was narrow and yellow and had at one end a black shower stall. When the vapors from our soups joined the clouds from the shower we had our own weather in the flat.
('He Runs the Moon' first published in The Warwick Review)THE DENVER OPHELIA by Wendy Brandmark©
Ruthie buys her clothes off the backs of other women. I say, 'my mother would die if she saw me in here.'
'But she is.' Ruthie puts up her hands. 'Dead.'
'Can you be nicer about it? It's only been a year.'
We're in the death throes, the last stages of writing our dissertations, what she calls 'our dissembling'. She's been here for five years finishing.
After hours spent gleaning and writing, we meet up in the afternoon beneath a sky blue as the virgin's dress. Dry blue with never a tear. 'Heaven's hell,' Ruthie calls Denver.
('The Denver Ophelia' first published in Riptide Journal)
A selection of published short stories'Man With a Newspaper' North American Review
, Spring 2016
'Where Have You Been?' Jewish fiction.com
, September 2015
read at http://www.jewishfiction.net/index.php/publisher/articleview/frmArticleID/430'He Runs the Moon'
in
The Warwick Review
, March 2013
'My Red Mustang'
in
Lilith Magazine
, Autumn, 2012
'The Blessing'
in
Stand,
December 2011
'The Book Thief'
in
The Massachusetts Review
, October, 2009
'The Denver Ophelia'
in
Riptide Journal
, December 2008
---